As the summer sun dips below the horizon, we can't help but get excited about the enchanting season that is fall. And what makes this season even more thrilling? The incredible lineup of fall events at The Birchwood Family of Brands in St. Pete, where fun, flavor, and festivities collide!
Fall Wedding Showcase | October 12th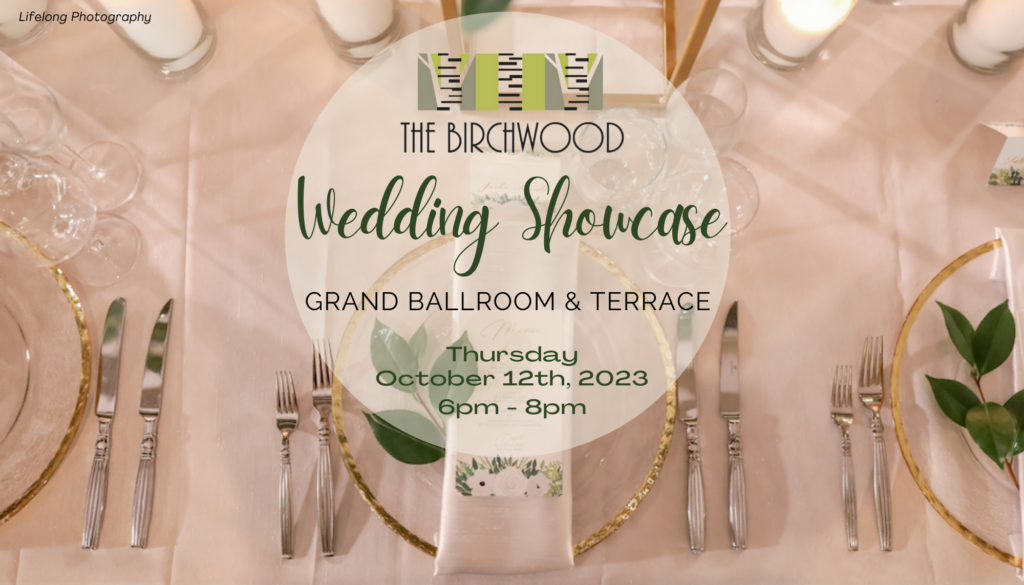 Are there wedding bells in your future? If you're planning to tie the knot soon, mark October 12th on your calendar. The Birchwood invites you to the Fall Wedding Showcase, an event that's all about making your special day truly magical. And guess what? It's free!
Get ready to meet with some of the area's top wedding vendors who can turn your wedding dreams into reality. Picture yourself strolling through the elegant Birchwood Grand Ballroom, where the enchantment of your big day could unfold. Plus, there will be complimentary champagne and mouth watering appetizers to fuel your evening.
Make sure to reserve your FREE spot here.
Birchwood Taste & Technique | October 24th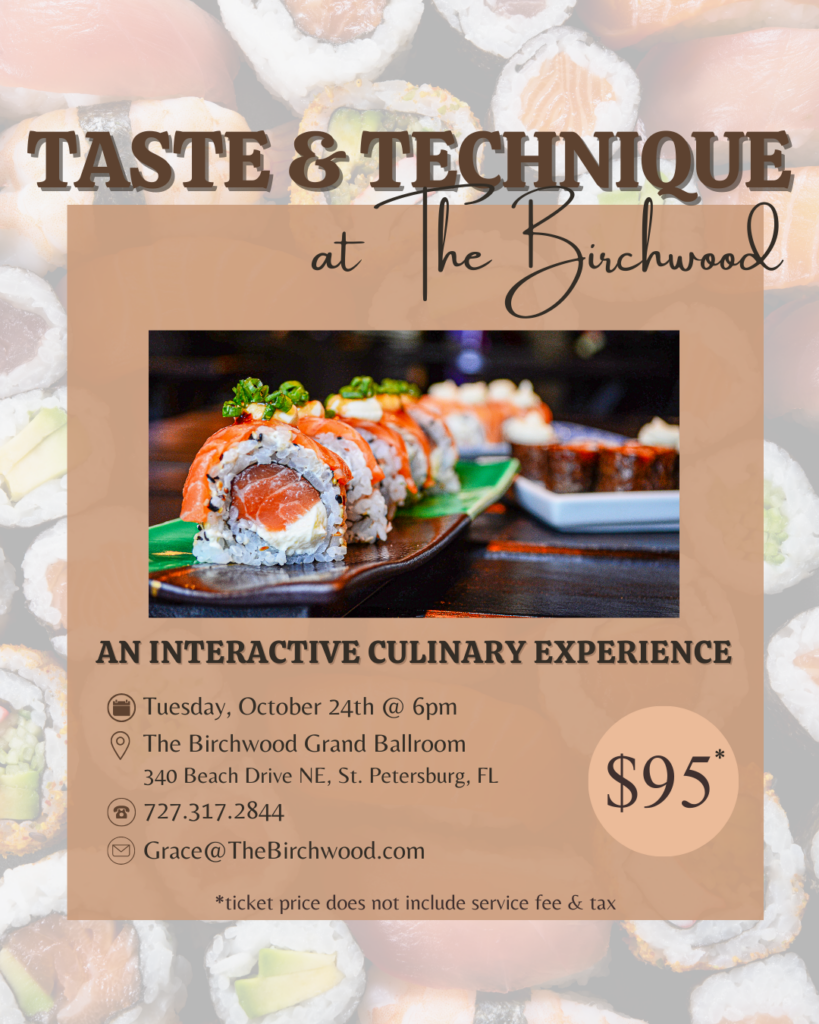 Calling all aspiring chefs and food enthusiasts! On October 24th, head to The Birchwood for an unforgettable culinary experience. In this second installation of Taste & Technique, you'll embark on a culinary journey into the world of sushi making and learn Japanese culinary techniques, guided by the skilled Birchwood chefs. It's an interactive cooking class that promises to leave you as your family's new sushi expert.
For tickets,contact Grace at grace@thebirchwood.com or call 727-317-2844.
America vs. Italy Wine Dinner | October 26th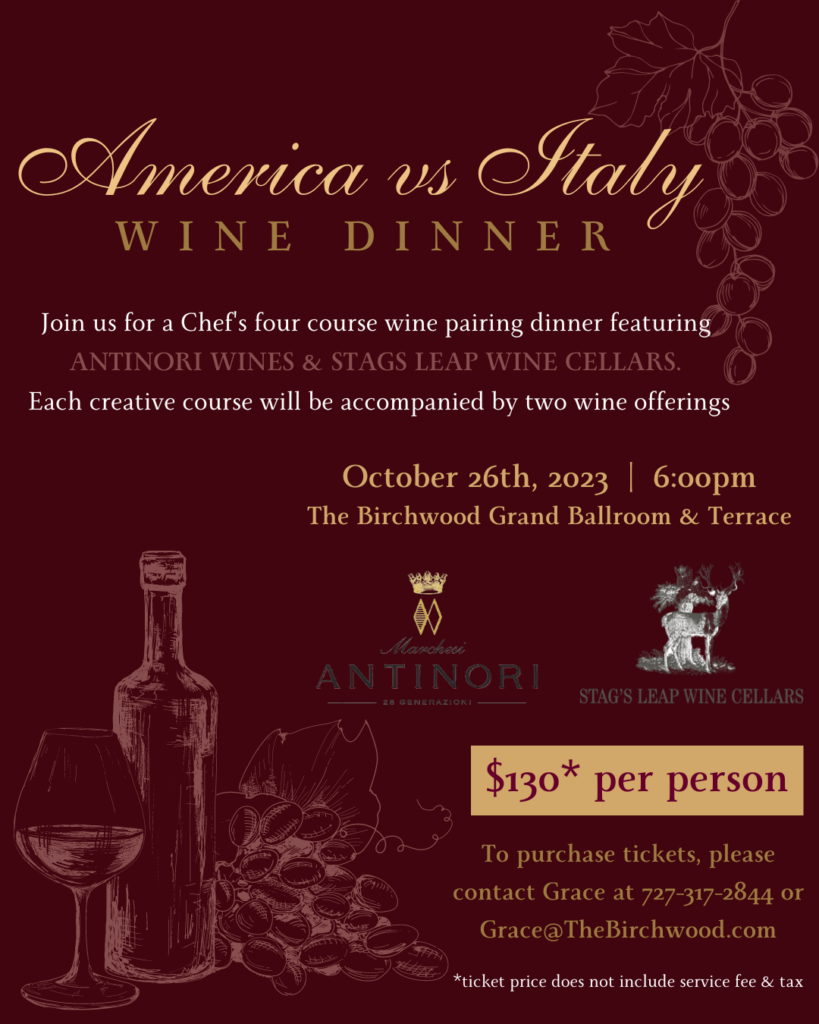 Wine lovers, rejoice! The Birchwood invites you to indulge in a captivating showdown between American and Italian wines. Join us on October 26th at 6:00pm in the Birchwood Grand Ballroom & Terrace for an unforgettable Chef's four-course wine pairing dinner.
This evening of epicurean delight features prestigious Antinori Wines and Stags Leap Wine Cellars. Each delectable course will be thoughtfully complemented by not one, but two exquisite wine offerings. It's an event for wine enthusiasts and connoisseurs alike, so be sure to secure your seat at this splendid table of flavors.
For tickets, contact Grace at grace@thebirchwood.com or call 727-317-2844.
Pier Teaki Captain Curse's Party | October 28th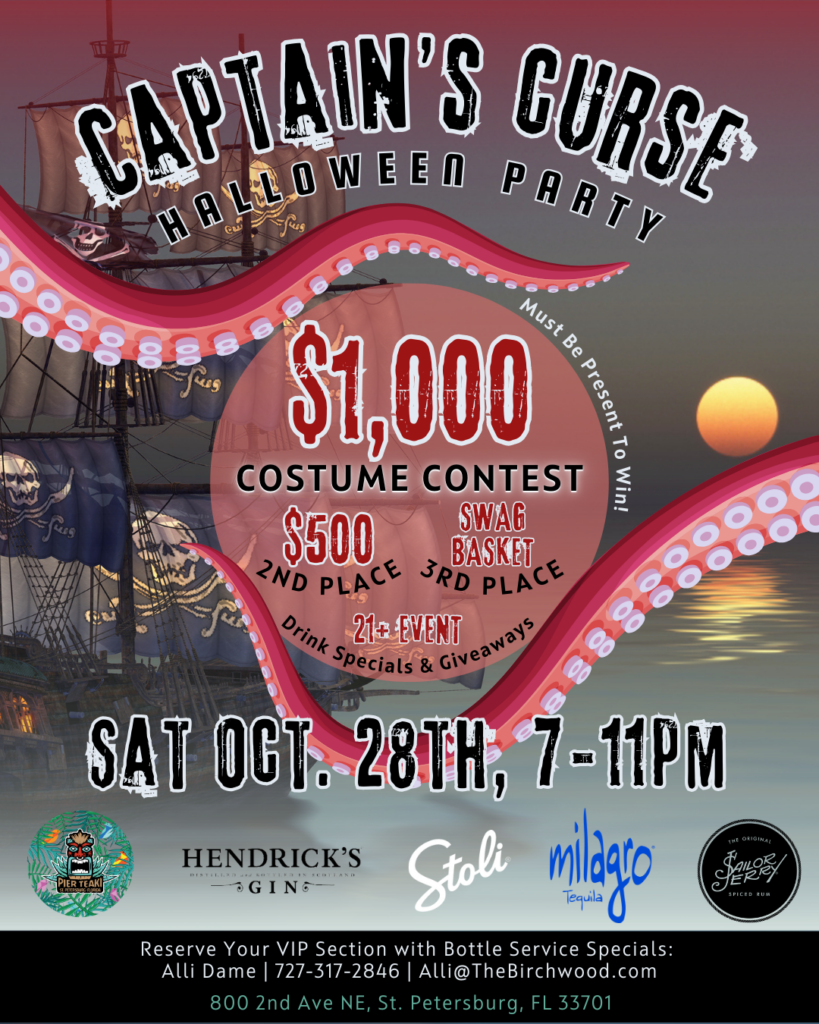 Ahoy, mateys! Prepare to set sail on the spooky seas as Pier Teaki hosts its first annual Captain's Curse Halloween Party on October 28th. Don your most daring costumes, because there's treasure to be won – up to $1,000! This event is 21+ and will feature drink specials and giveaways for a night of swashbuckling fun.
For those seeking an extra special voyage, call or email the Event Coordinator to secure your VIPirate section with exclusive message-in-a-Bottle Service specials. Are you ready for an unforgettable Halloween adventure that'll shiver your timbers?
Horse Soldier Whiskey Dinner | November 1st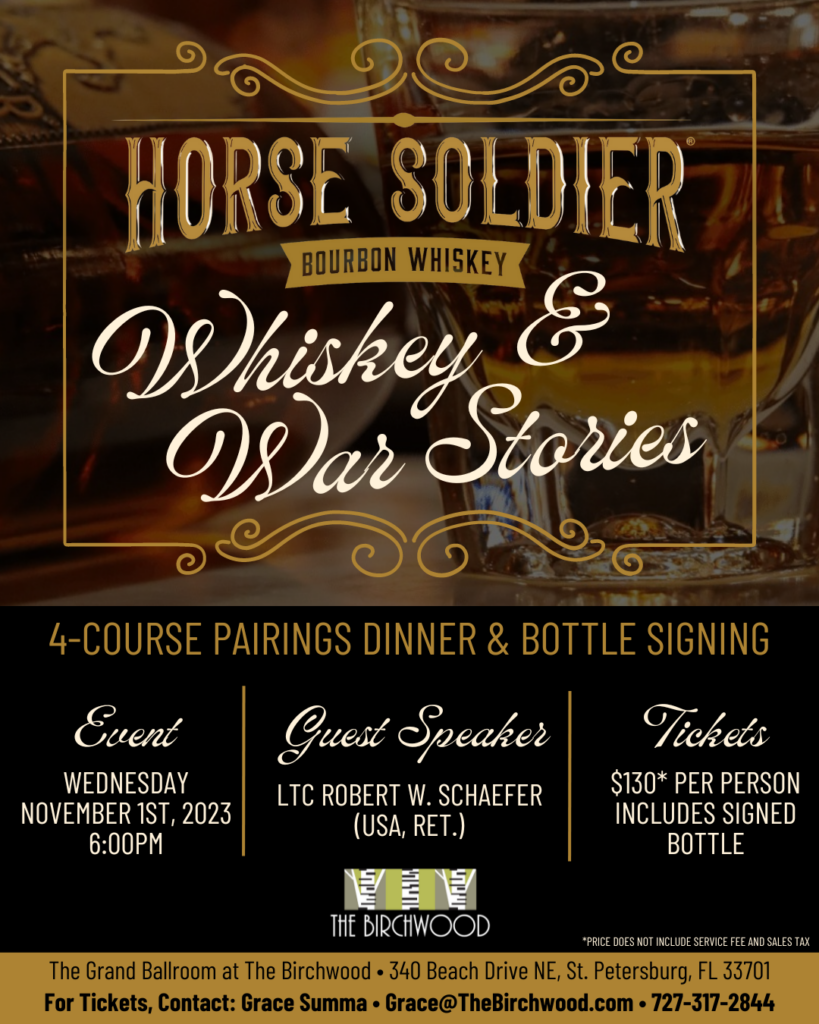 Prepare to embark on a whiskey-fueled journey through history on November 1st. The Birchwood presents the Horse Soldier Whiskey Dinner, an event that combines fine spirits and remarkable stories. This unforgettable evening features a 4-course pairing dinner and a special bottle signing by Guest Speaker LTC Robert W. Schaefer.
Not only will you get to savor the flavors of Horse Soldier Bourbon, an internationally acclaimed ultra-premium Bourbon brand, but you'll also have the opportunity to hear firsthand from LTC Robert W. Schaefer, who was a Green Beret and senior U.S. Diplomat for 30 years. He'll regale you with captivating war stories and his journey with Horse Soldier Bourbon.
For tickets and inquiries, reach out to Grace at grace@thebirchwood.com or call 727-317-2844.
There you have it – a delightful lineup of fall events at The Birchwood Family of Brands that's bound to make your autumn memorable. So, mark your calendar, reserve your spots, and get ready to savor the season in style! From weddings to whiskey, sushi to spooky parties, The Birchwood has something for everyone this fall. Don't miss out on the fun and flavor – come join us for an unforgettable season of festivities.