Hello, July! This month is heating up with fireworks and cooling down with everyone's favorite cold treat, ice cream! That's right – July in Downtown St. Pete means rooftop parties to celebrate Independence Day, brunch in your jammies and celebrating National Ice Cream Month. Check out some of our favorite upcoming events below: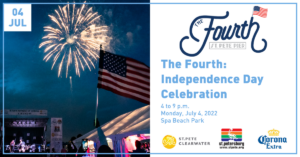 Celebrate the 4th at the St. Pete Pier
Just days before its second birthday, the St. Pete Pier will host the 2nd annual "The Fourth" Independence Day Celebration. The festive event starts at 4:00 p.m. and has something for everyone: a craft beer garden, a run for fitness enthusiasts, food trucks and various vendors and live music. 
The much-anticipated fireworks show begins at 9pm. Our sister property, Pier Teaki, is hosting a red, white and b-luau from that features drink specials and a DJ dance party. Families are welcome until the fireworks show concludes.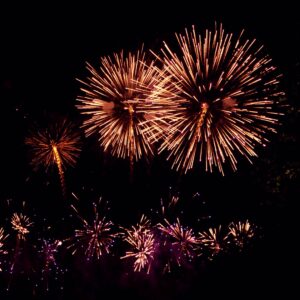 Watch The Fireworks at Birchwood Canopy 
Celebrate Independence Day at Birchwood Canopy with red, white, and blue Vodka Redbulls and unobstructed views of the DTSP fireworks! Please note that guests must be 21+ to enter. 
Eat Breakfast in Your Jammies At Birch & Vine
Mimosey on over to Birch & Vine on July 21 in your jammies from 6:43 a.m. (you read that right) to 10:43 a.m for the 49th Annual Sunrise Sale. Enjoy $4.50 drink specials that include mimosas, bellinis, & Bloody Mary's and a $10 breakfast that includes eggs, bacon, seasonal fruit, cereal, yogurt, orange juice and coffee. No wonder they call breakfast the most important meal of the day.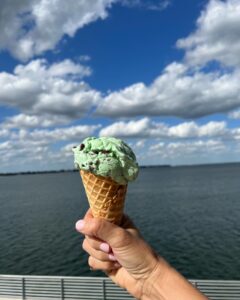 Enjoy National Ice Cream Day at the St. Pete Pier 
We are so excited that there's an entire day dedicated to everyone's favorite cold treat: ice cream! On Sunday, July 17, the St. Pete Pier is hosting the Inaugural Tampa Bay Ice Cream Festival from 11:00 a.m. to 8:00 p.m. More than a dozen vendors will serve some of their favorite frozen treats like gelato, popsicles, ice cream and more at the Pier Plaza. 
We hope you get the opportunity to explore everything Downtown St. Pete has to offer this month!