Did you know that October is National Dessert Month? Celebrate this sweet time of the year at Birch & Vine, where dessert is an art form. Read on for a few of our favorites from our enticing dessert menu.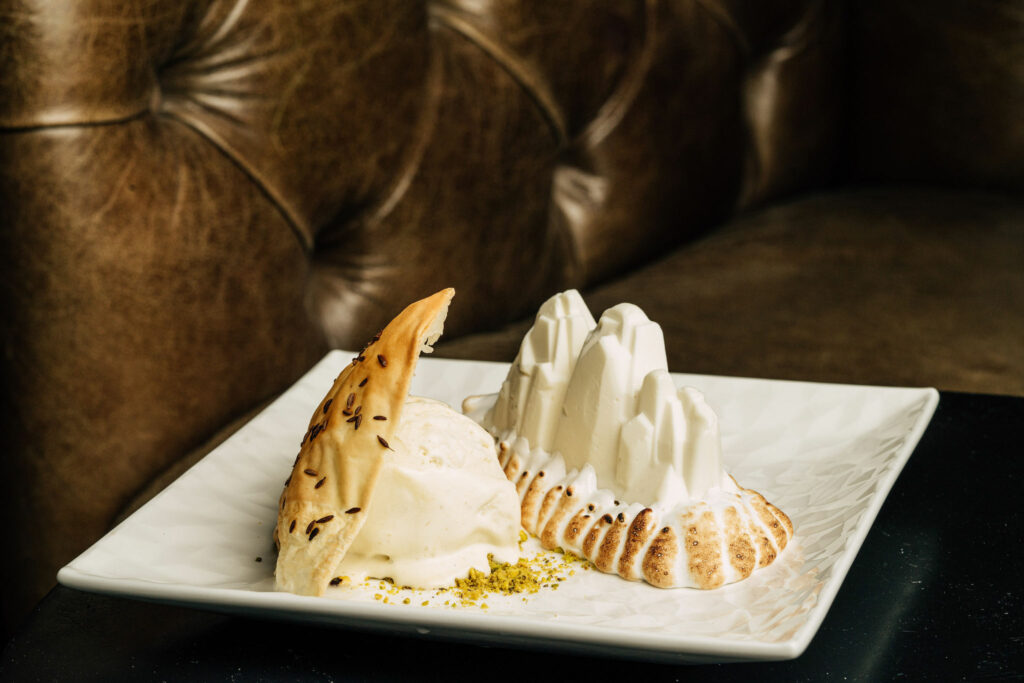 The "Burg" 
The "Burg" features an iceberg shaped coconut mousse on top of an apricot and grapefruit layered coconut cake, with a torched citrus meringue, roasted banana gelato, and a lavender crisp. A customer favorite, all the flavors combine to create a delicious dessert you won't forget!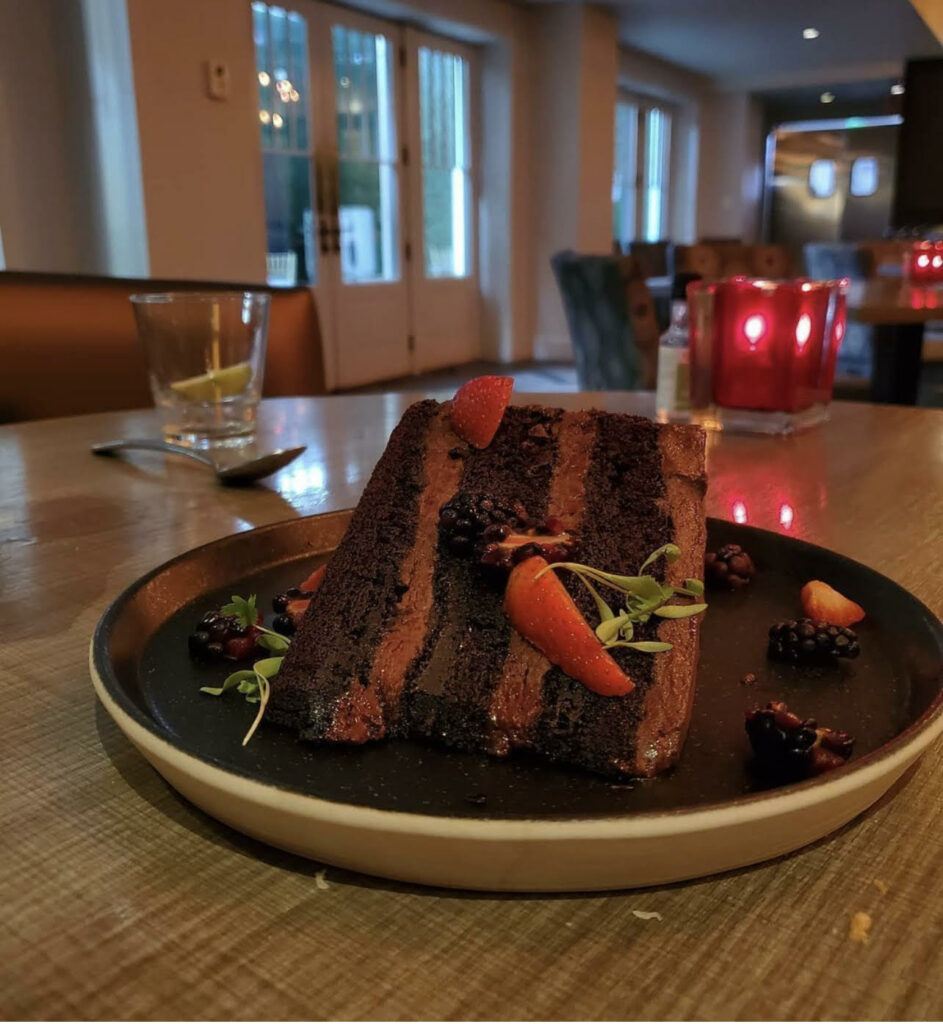 Classic Three Layer Chocolate Cake 
What's better than chocolate cake? Three layers of chocolate cake! Our moist mocha cake is covered in rich cocoa icing with a dark chocolate ganache, and a generous dollop of fresh whipped cream. Chocolate lovers rejoice, this is your manna!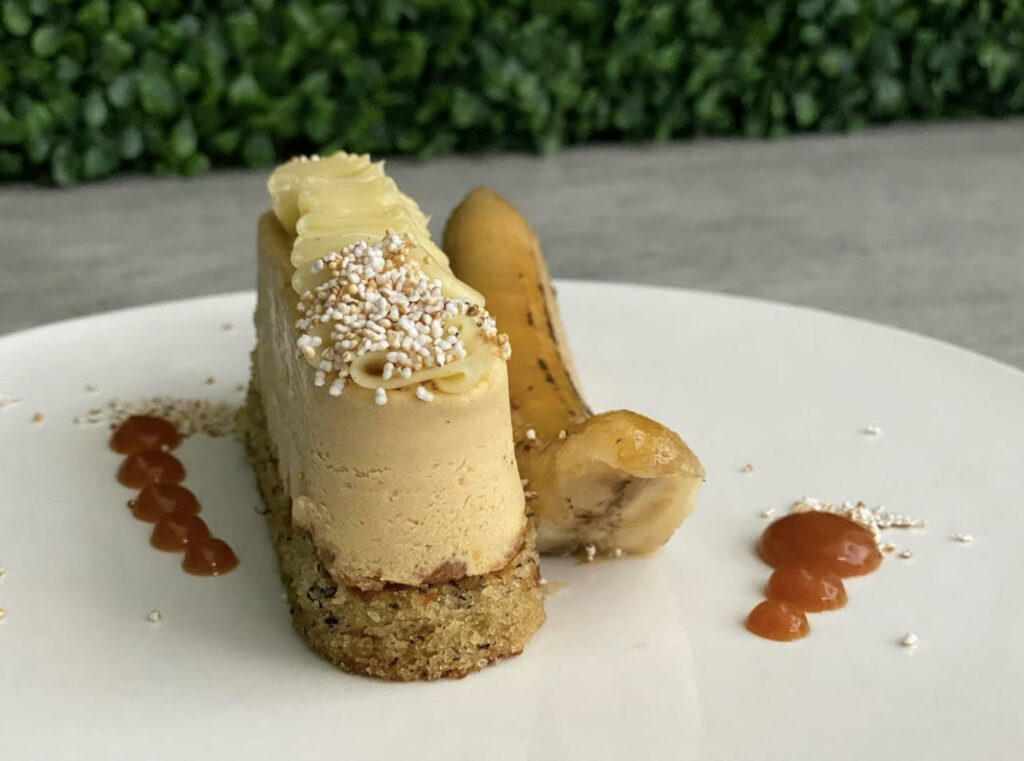 Birchwood Bananas Foster
We are absolutely bananas (sorry, couldn't resist!) for the Birchwood Bananas Foster. This decadent delight features layers of caramel mousse, exotic fruit jam, crispy tahini, banana sponge cake and vanilla pastry cream, banana compote, and bruleed banana.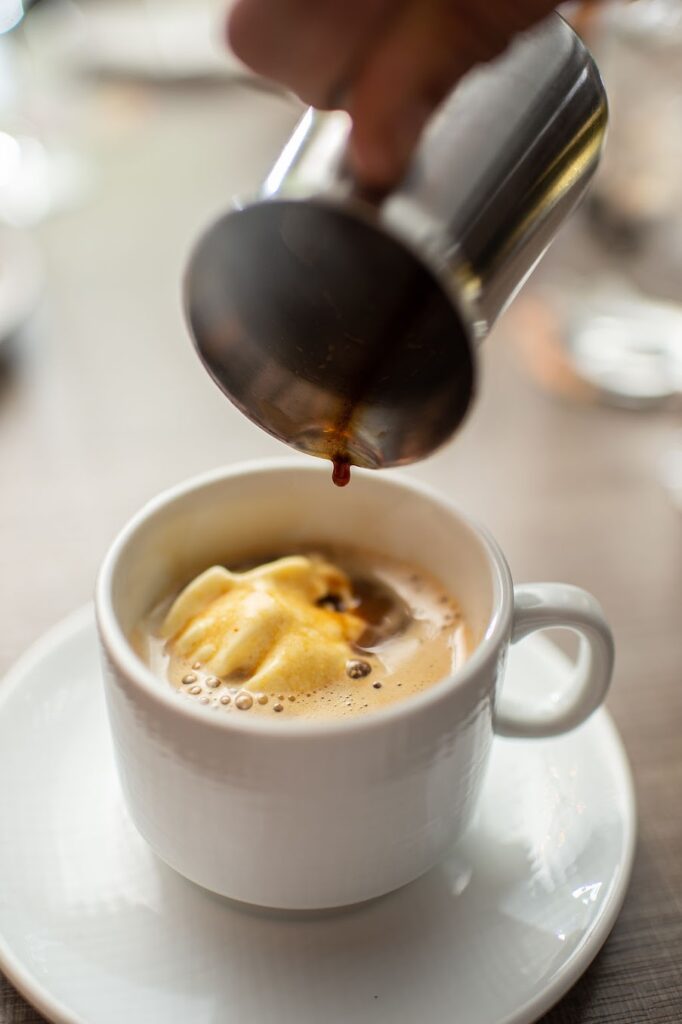 Affogato 
With its origins in Italy, the affogato is a delightful option if you love coffee after dinner but also enjoy a sweet treat! We take our homemade seasonal gelato and cover it with hot espresso coffee. The flavors of the warm espresso contrast beautifully with the cold sweetness of the gelato to create a perfectly balanced cup of deliciousness! 
With many other options on our dessert menu, you're sure to find something delectable to devour! Click below to make your reservation at Birch & Vine and celebrate National Dessert Month with us!