Life's better with a burger, especially when the burger supports an amazing charity. Tampa Bay Burger Week is back from November 3-13 and both Birch & Vine and our sister property, Teak, are participating! Best of all, ten percent of all proceeds benefit Feeding Tampa Bay. 
Tampa Bay Burger Week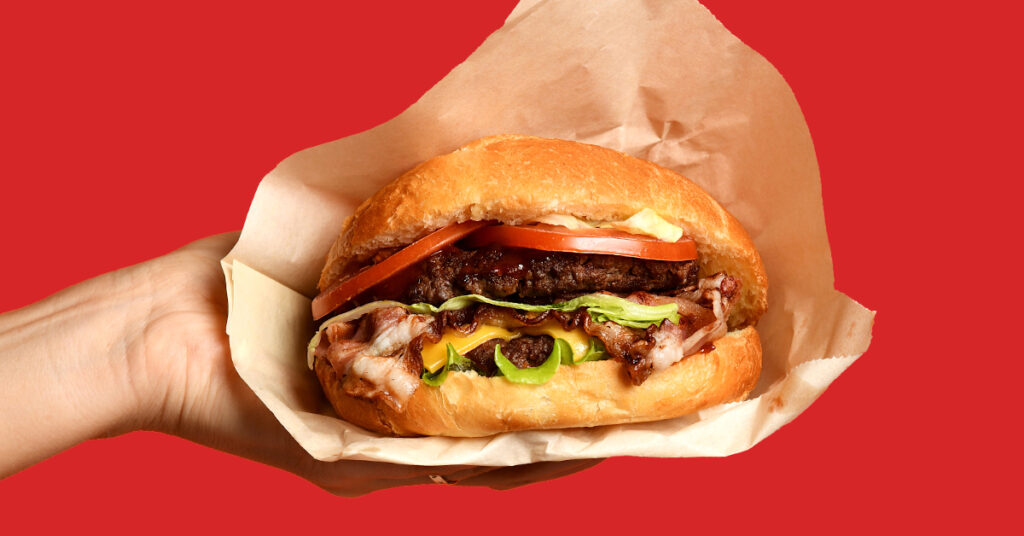 Courtesy of: Creative Loafing Tampa Bay
If you love burgers, you don't want to miss ten days of delicious burgers, all for under $10 at 26 Tampa Bay area restaurants. Wait…there's more. You could win $750+ in gift cards from participating restaurants and a year's supply of cheese! 
All you have to do is take a picture of your burger, post on Instagram, and share and tag @cltampabay & use the hashtag #TampaBayBurgerWeek.
You can also vote for your favorite burger at tampabayburgerweek.com.
About Feeding Tampa Bay

Courtesy of: Feeding Tampa Bay
As part of the Feeding America network, Feeding Tampa Bay helps provide food to nearly 1 million food insecure families in the 10-county area of West Central Florida. Many financially-struggling families in Tampa Bay have to choose between paying their rent and purchasing this month's groceries. This amazing organization provided more than 94 million meals last year and 98% of all donations go directly to its programs. 
The recent damage Hurricane Ian caused forced many Tampa Bay natives to choose between repairs and food. You can make a difference by participating in Tampa Bay Burger Week and volunteering and donating to this impactful nonprofit. Learn more about Feeding Tampa Bay's cause and how you can help here.
Burger Specials You Don't Want To Miss 
The Kimchi Burger at Teak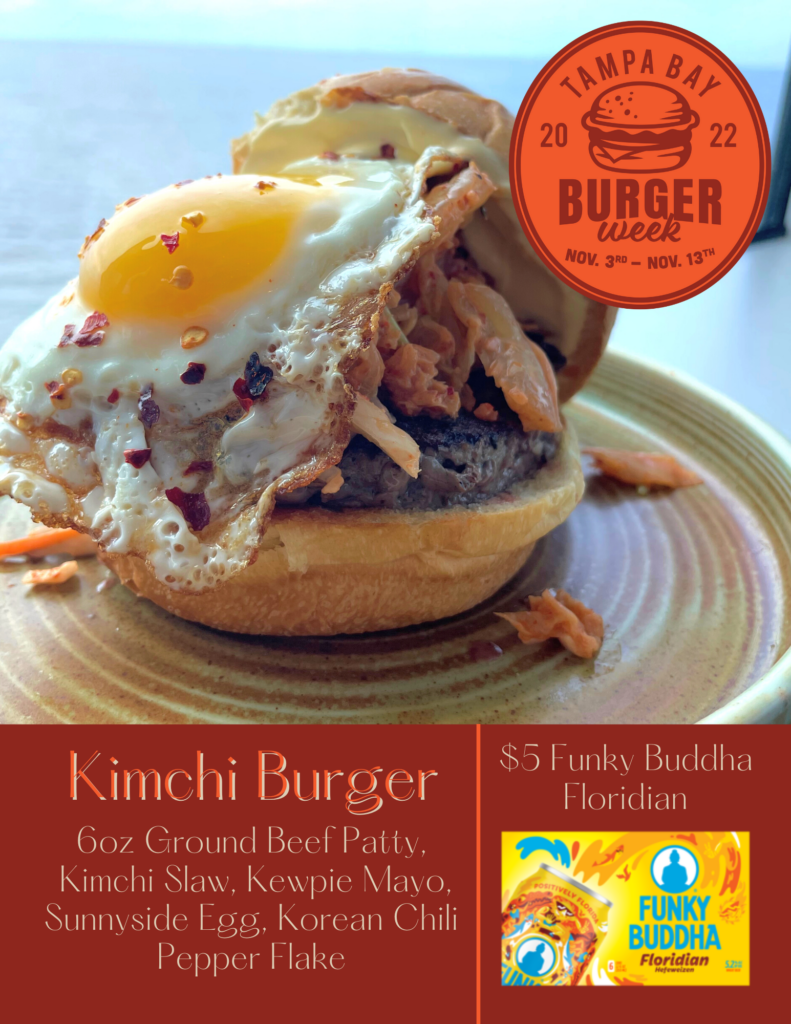 Say hello to the sour, spicy and umami taste of kimchi on a burger. Our sister property Teak is taking its Kimchi Burger to a whole other level. Hear us out: top-quality ground beef, kimchi slaw, classic Kewpie mayo and Korean Chili Pepper Flake all topped off with a perfectly-fried sunny-side-up egg. 
Try a $5 Funky Buddha Floridian with your burger and a maybe a side of fries too. 
Birch and Vine's Savory French Toast Burger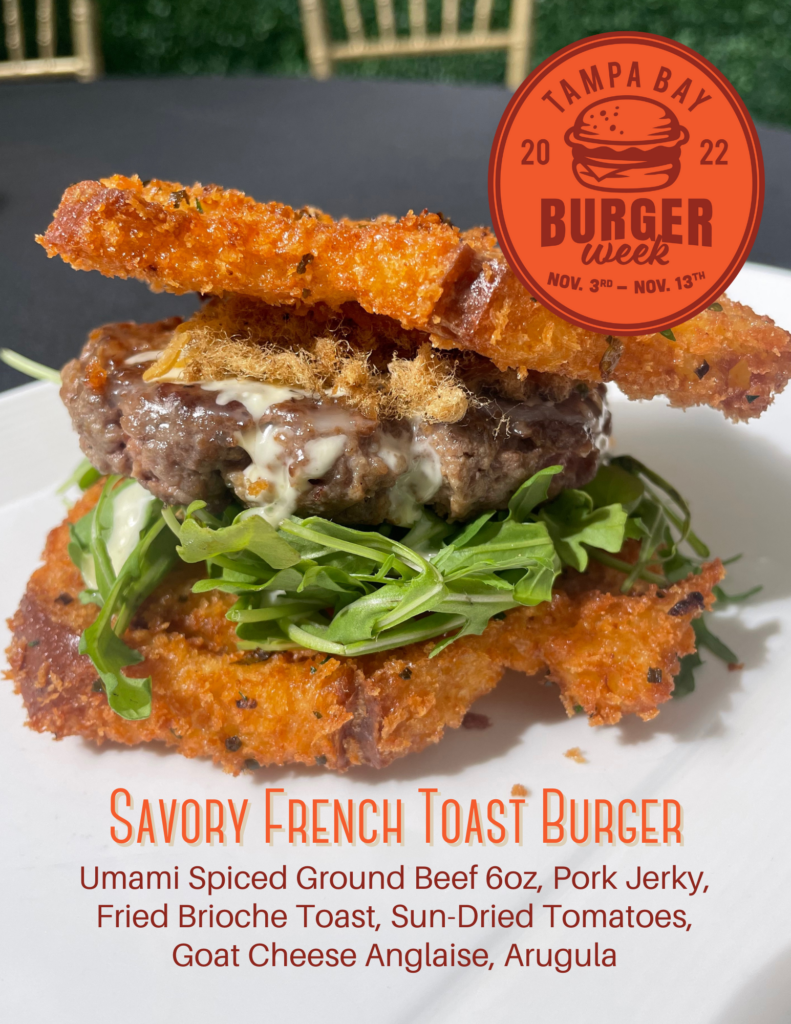 Prepare your taste buds for Birch & Vine's Savory French Toast Burger. We changed the M.O. of burgers and challenged what the definition of a burger is. Can we use fried brioche toast as the buns? Sure. Can we make it decadent with goat cheese, sun dried tomatoes and pork jerky? 
Absolutely. All secure on top of a Umami spiced 6 oz beef patty and a bed of Arugula. Perfect.
Listen, if we haven't convinced you of the magic attached to this year's burger week…we don't know what will! Top of the line burgers, from November 3rd through the 13th, at your favorite Tampa Bay area restaurants. Get it while it's hot!