Attention food enthusiasts and St. Pete locals! Birch & Vine is thrilled to unveil an array of exciting new specials and events happening right here in the heart of downtown St. Pete. From new specials and menu offerings to vibrant events that celebrate local business, there's something for everyone to savor. Join us as we embark on this culinary journey, exploring the delectable creations and unforgettable moments that await you at Birch & Vine. Get ready to ignite your senses and discover a whole new world of flavors and experiences right at your doorstep.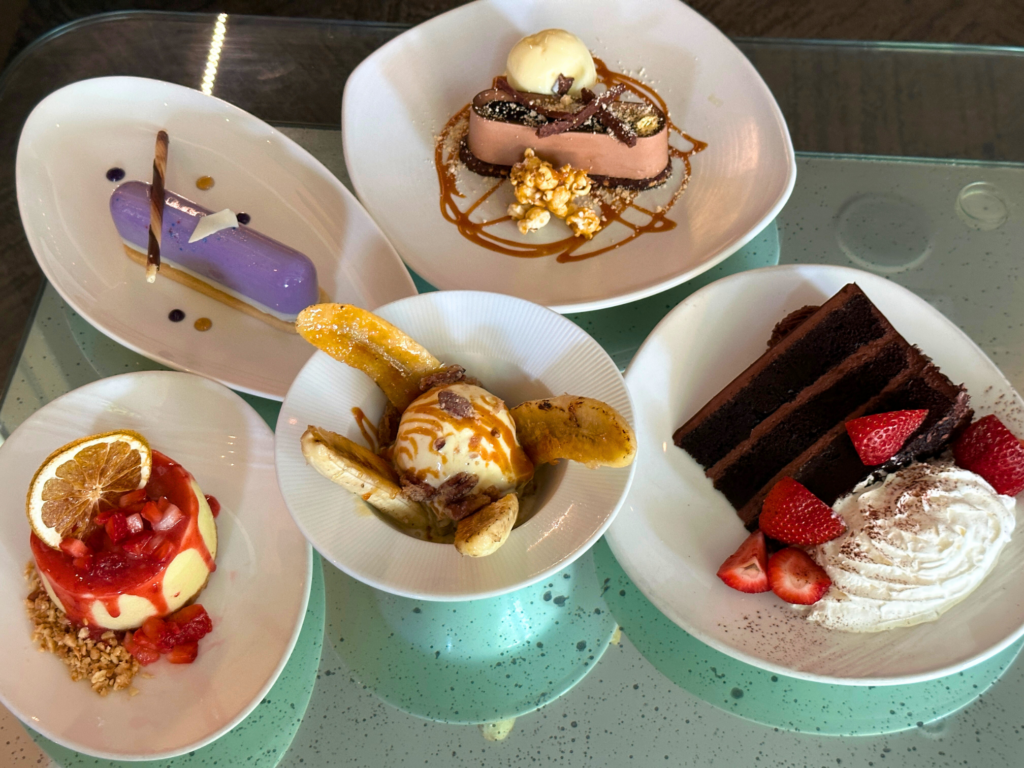 Indulge In New Desserts
We don't know about you, but our favorite meal of the day is dessert. Birch & Vine is so excited to offer new delicious desserts that we can't wait for you to try. These delectable treats include Coconut Ube Entremet, Classic Three Layer Chocolate Cake, Cherry on Top, What if Peanut Butter Was Actually Chocolate?, Birchwood Bananas Foster and Guava Cheesecake.
Whether you love decadent peanut butter and chocolate, prefer fruity and tropical flavors or like modern twists to classic desserts, there's something for everyone.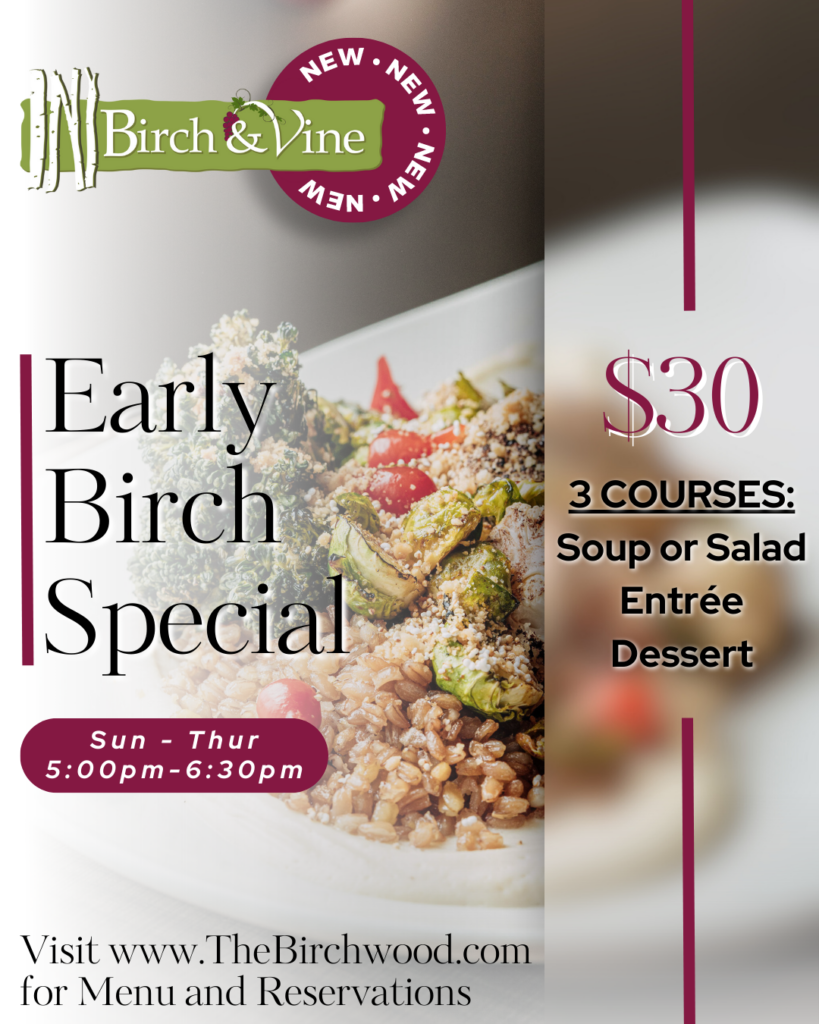 Early Birch Special
Looking for a fantastic dining deal? Look no further than our irresistible Early Birch Special. Available exclusively from Sunday to Thursday between 5:00 p.m. and 6:30 p.m., this extraordinary offer allows you to indulge in a delightful three-course feast for just $30.
Begin your culinary journey by savoring a bowl of comforting soup or a refreshing salad, prepared with the freshest seasonal ingredients. Then, prepare your taste buds for the main event as you select an exquisite entree from our specially curated menu, featuring a range of delectable options that cater to every palate. And as the grand finale, treat yourself to a luscious dessert that will satisfy your sweet tooth and leave you with a lasting impression.
With this Early Birch Special, you can enjoy a memorable dining experience at an exceptional value. Gather your loved ones or take some time for yourself and join us for an extraordinary evening of culinary delights.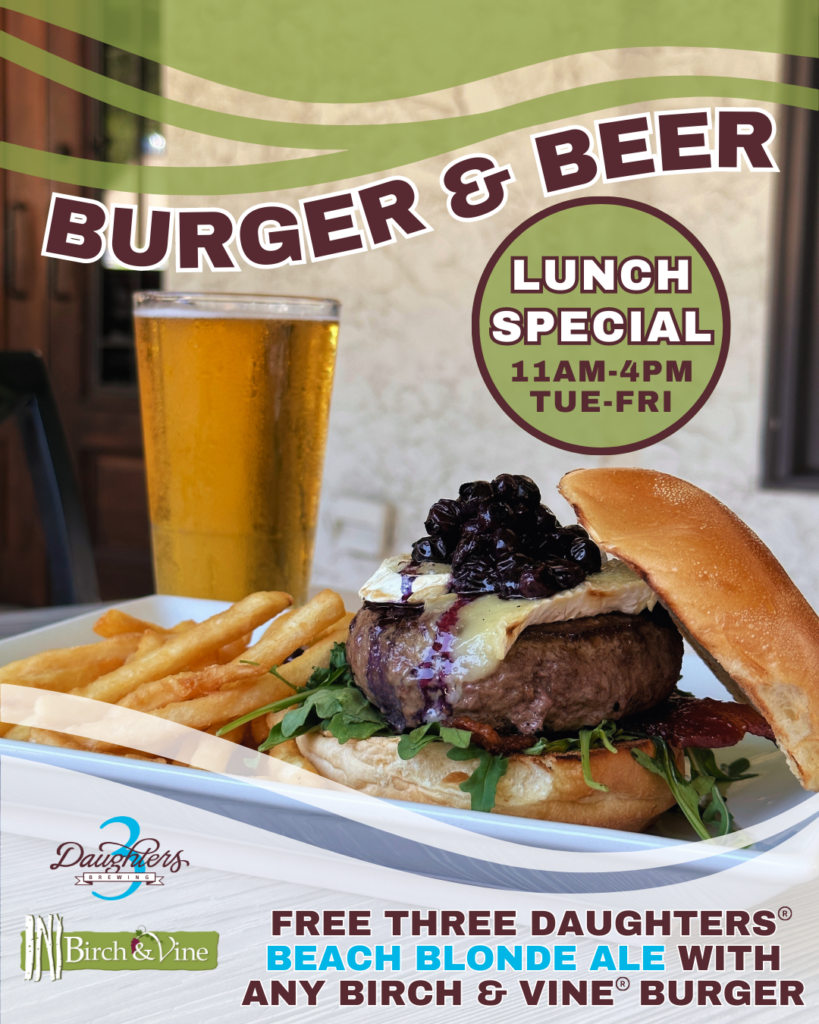 Burger & Beer Special
Calling all burger lovers and beer enthusiasts! We have an irresistible offer that will make your taste buds rejoice. Introducing our Burger & Beer Special, where every purchase of a mouthwatering burger comes with a complimentary ice-cold 3 Daughters Brewing beer. Sink your teeth into a juicy, flame-grilled patty layered with the finest toppings, nestled within a soft, toasted bun. And what better way to enhance your burger experience than with a refreshing beer, on the house?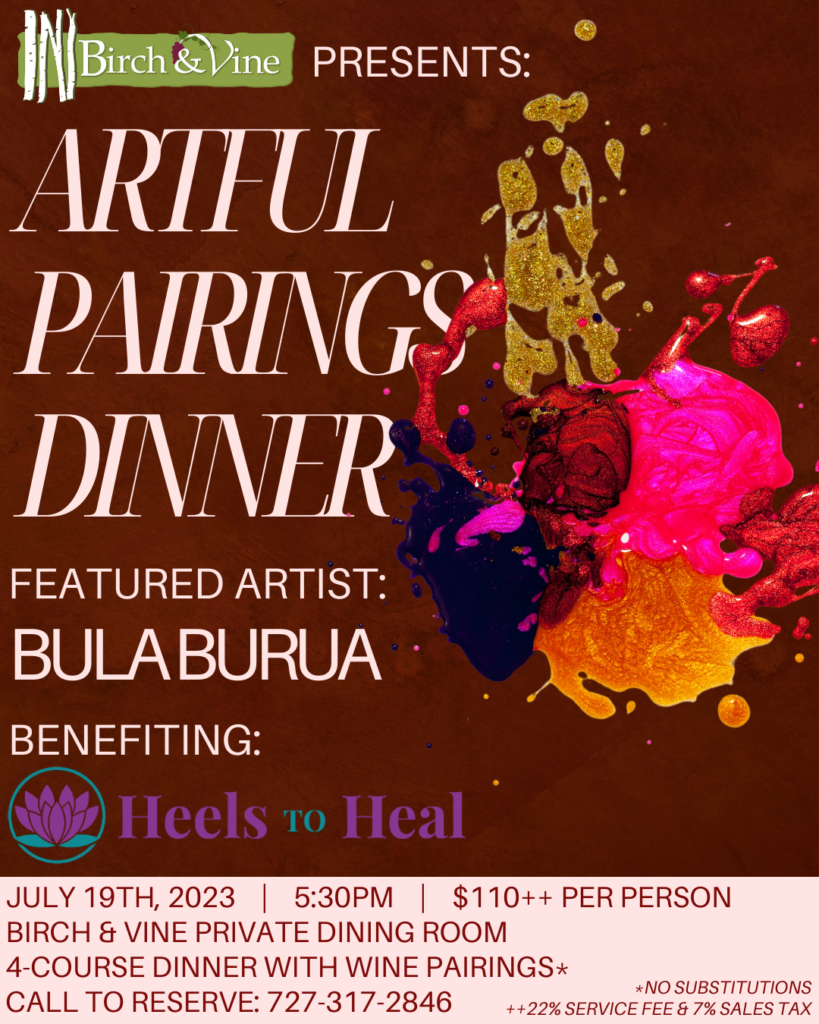 Artful Pairings Dinner | Wednesday, July 19
Art, wine and dinner? Now that sounds like a wonderful evening. Birch & Vine is excited to launch a bi-monthly program called Artful Pairings Dinner this summer. Local artists will showcase their work and do a live demonstration while guests enjoy a four coursed meal with wine pairings.
Bula Burua, the first featured artist, is an award-winning Master Artist who loves working with blown glass. She combines luxury elements such as gold, silver, gems, Swarovski crystals and other materials to create multi-dimensional beauty on canvas.
Don't miss this spectacular dinner at Birch & Vine's private dining room on July 19 at 5:30 p.m. Call 727-317-2846 to reserve your spot today.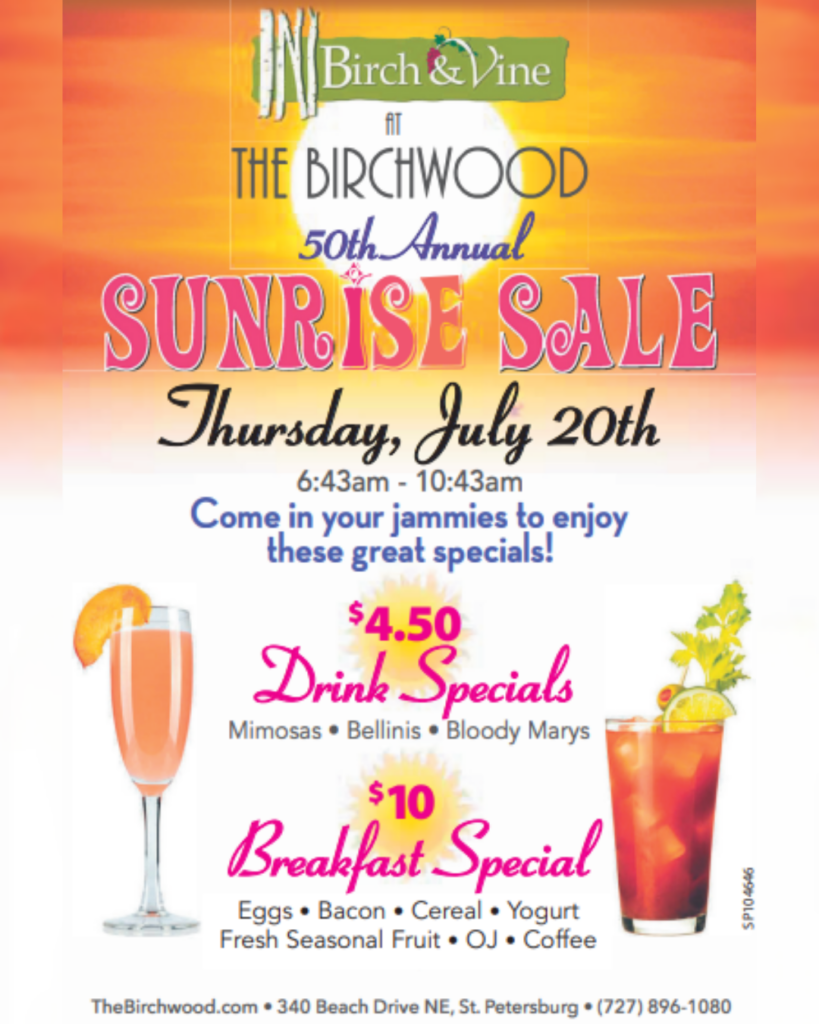 Sunrise Sale | Thursday, July 20
Rise and shine on Thursday, July 20, and make your way to Birch & Vine for the 50th Annual Sunrise Sale! Join us anytime from 6:43 a.m – 10:43 a.m. in your jammies for drink and breakfast specials before you make your way to other local businesses in Downtown St. Pete. Enjoy $4.50 mimosas, bellinis and bloody marys and fuel your day with eggs, bacon, cereal, yogurt, fresh seasonal fruit, orange juice and coffee.
What are you looking forward most to this July? We hope to see you at Birch & Vine enjoying one of the specials or the events soon. Thank you for supporting local business!