The holidays are here! If you haven't finished up your holiday shopping or if (like us!) you haven't even started, here are five locally-owned businesses in St. Pete that are sure to help you check everyone off your list. From jewelry to chocolate and artisan gifts to fashion, there is something for everyone in this roundup.
Landing Company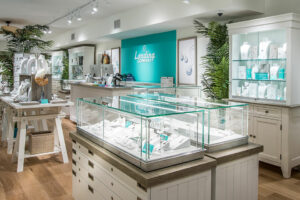 The Landing is the place to shop for those who love jewelry and accessories. Specializing in the coastal-chic aesthetic, you'll find jewelry, sunglasses, and even fragrances that every beach lover would swoon over!
Sweet Divas Chocolates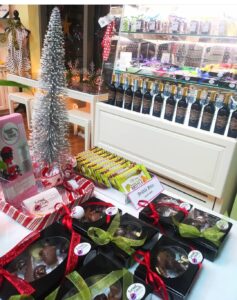 Not just for chocolate lovers, Sweet Divas Chocolates carries everything from baked goods to champagne to fresh flowers and a gorgeous selection of other great gift ideas. Even better, you can sip on a mimosa or coffee while you shop, or enjoy a couple of scoops of their artisan ice cream.
The Merchant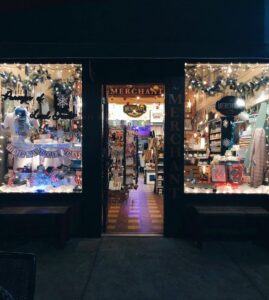 Taking the old General Store concept and putting a modern spin on it, The Merchant carries art and gifts from over 80 local artists and craftsmen. An ever-changing eclectic mix of handmade items means you'll run out of people on your list before you run out of gift options at The Merchant!
Ashe Couture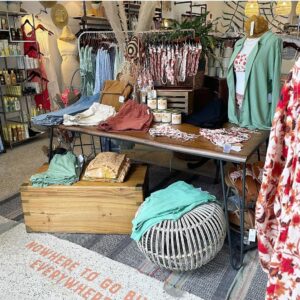 Got a fashionista on your list? Ashe Couture is sure to fit the bill for finding the perfect gift. Specializing in all things beachy, laid-back, and luxe, you'll find everything from clothing to shoes to accessories that give the perfect boho vibe. They also offer gift cards if you're nervous about sizing or preferences.
The Birchwood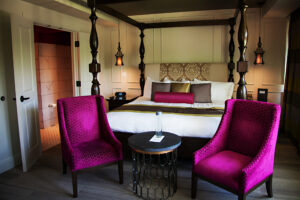 Of course, we couldn't forget to add ourselves to the list! Locally owned and operated, The Birchwood offers gift cards that are valid across all three brands: The Birchwood, Birch & Vine, or Birchwood Canopy. Whether they enjoy luxury accommodations, fine dining, or rooftop bars with insane views, a gift card from The Birchwood is a great option. Can't make it here to purchase? We've got you covered with e-gift cards, too!
We know holiday shopping can be stressful, and finding that perfect gift is almost impossible, but we're confident you can cross everyone off your list this holiday season and support local at the same time! Happy shopping!