Our favorite time of year is here: it's time for the 17th Annual Tampa Bay Restaurant Week!  
Starting this Thursday, June 15, you can enjoy more than a week of fine dining, unique menu items, and delicious memories at participating restaurants, like Birch & Vine. 
The best part of this 10-day culinary event? You can do good with your dining — a portion of proceeds during Tampa Bay Restaurant Week will go directly to support Feeding Tampa Bay. 
Experience the Birch & Vine Difference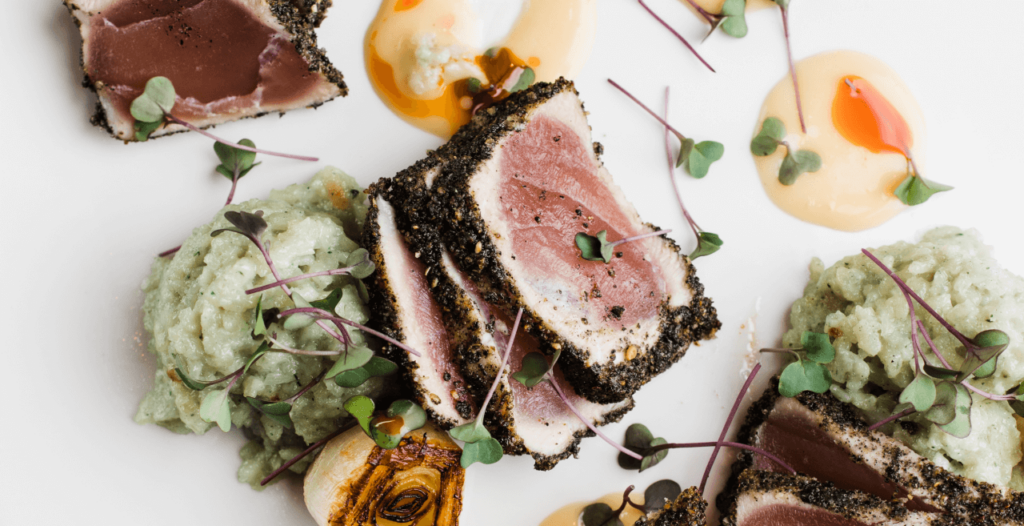 Photo Courtesy of the Birchwood
Your dining experience is bound to be memorable at Birch & Vine — with our romantic atmosphere, sommelier-curated wines to complement your meal, and of course, our homemade desserts al fresco. Take advantage of our exclusive Tampa Bay Restaurant Week menu and share a meal with your special someone, family, or friends. 
A Menu Worth Dreaming About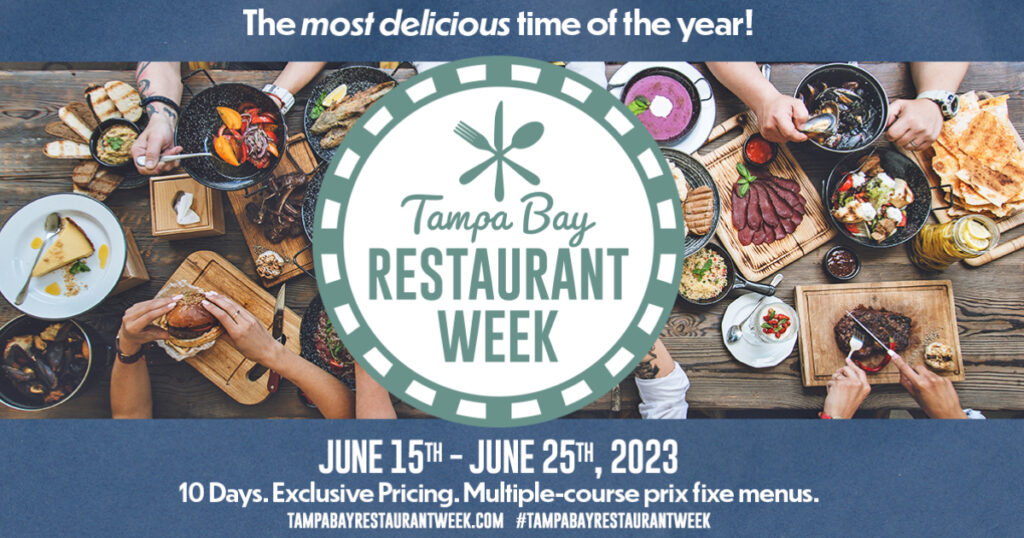 Now let's talk a little more about the food! From Thursday, June 15th through Sunday, June 25th, you can partake in our limited-edition, five course menu — curated just for Tampa Bay Restaurant Week. 
First Course: Tuna tartare
Tuna, sesame, avocado creme, yuzu vinaigrette
Second Course: Shrimp Eggroll
Poached shrimp, Thai chili, wontons, mirin and fish sauce, compressed ginger, napa cabbage, watermelon radishes, carrots, roe & soy pearls
Third Course: Fried Mushroom Ravioli
Pan-seared truffle ravioli, confit tomatoes, mushrooms, micro basil, stracciatella & garlic gremolata
Fourth Course: Spinach & Artichoke
Halved artichokes, pomme labneh espuma, spinach oil & crystal
Main Course: Choose One 
Hot Drumstick
Duck leg confit panko tempura, espuma de ají amarillo , risotto al gorgonzola dolce & micro celery
-or-
Baja Nacho
Creamy polenta stuffed fluke, jalapeños/tom chimichurri, chives, avocado mousse, black bean paste, burnt corn husk
Dessert: Churro 
Churro waffle, condensed milk gelato, spicy chocolate syrup, powdered sugar
Fine Dining with a Great Cause
You can experience our Restaurant Week offerings for only $75 per person. As if this menu isn't enticing enough… while you enjoy your delicious six course meal, you'll also help make a real difference in your community.
Approximately 1 million people in our region face hunger, having to make impossible decisions around food. Feeding Tampa Bay believes access to nutritious food is a fundamental human right, and that no person should have to choose between healthy meals and their life's expenses. When you participate in our Tampa Bay Restaurant Week menu, you'll help Feeding Tampa Bay provide healthy food and resources to people throughout our communities. 
Come Dine with Us 
To take advantage of Restaurant Week, all you have to do is ask for the Tampa Bay Restaurant Week menu. It's that easy! 
You also may have heard about the Restaurant Week photo contest in our latest blog, Summer Events at the Birchwood: snap a photo of your Restaurant Week menu and one of the courses, then post your photo on Instagram by adding your location at the participating restaurant. Tag @cltampabay & use the hashtag #TampaBayRestaurantWeek for your chance to win gift cards to your favorite restaurants. 
Book your reservations here, we'll see you soon!